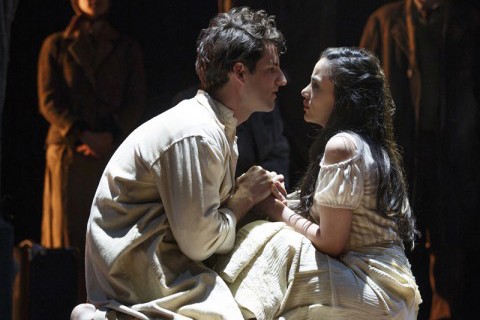 Theater
With a client roster that includes: Jersey Boys, Billy Elliott, Mary Poppins, Memphis and The Book of Mormon, Masque Sound is the company of choice for the demanding Sound Designer. Masque Sound has provided flawless sound reinforcement equipment and audio support for the original legendary productions of Oklahoma, South Pacific, Grease, Phantom Of The Opera, Les Miserables, Cats, Mama Mia, Lion King and countless others. See More.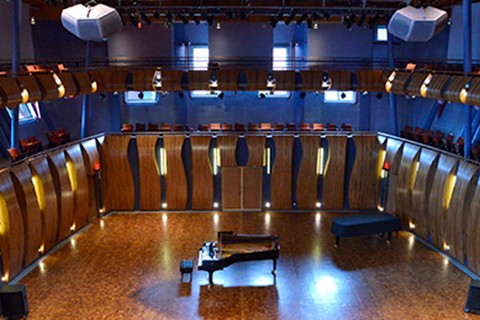 Installations
Masque Sound has developed a solid track record working with AV designers, acousticians, and developing custom permanent installations. That track record is evidenced throughout the country in numerous theaters, sports complexes, educational facilities, recording studios, concert halls, nightclubs, and houses of worship. Explore existing permanent installations projects like The New Victory Theater, St. Bartholomew's Church, 54 Below, and Husson University.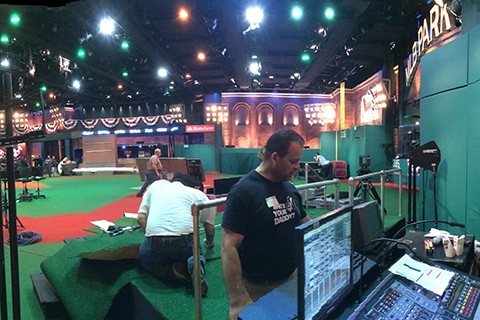 Broadcast & Events
Regis & Kelly Live, Emeril Live, MLB Draft, Giants Postgame Live, Monday Night Football, CNN Town Hall Meetings, Target Corporation and major sporting events such as the Olympics and World Cup Soccer, among others, have chosen Masque Sound as their go to sound vendor for design of live events.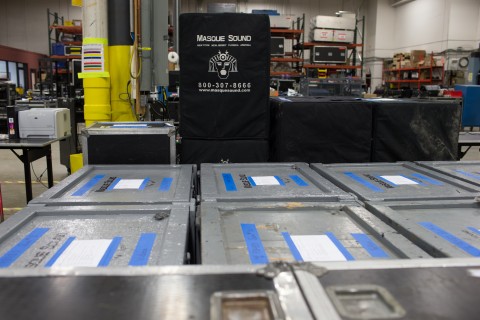 Fabrication
Offering outstanding workmanship, accuracy, and speed, along with an industry understanding, Masque Sound's custom fabrication department has been trusted to provide custom products for client's projects for as long as we've been in business. Our abilities cover yokes, speaker towers, cases, racks, pit baffles and beyond. Masque Sound's custom fabrication department is also available for outside contracting.