In Memoriam: John (Jack) Shearing, 87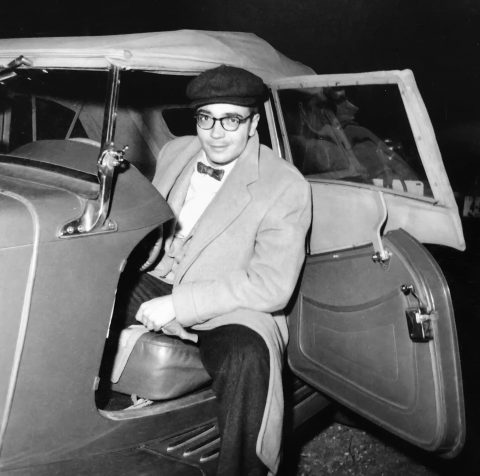 John (Jack) Shearing (87), legendary Broadway sound designer, died December 3, 2017 at his home in Los Angeles. He was born Jan 23, 1930, in Queens, to Anne Keller, a public-school teacher, and John Shearing, a Broadway head carpenter, who co-founded Masque Sound and Recording (he himself was the son of a property man at the Metropolitan Opera).
Shearing attended the High School of Music and Art in NYC, mastering piano and French horn. After graduation he served in the army during the Korean War. Upon his return to the U.S., he attended and graduated from Brown University with a degree in electrical engineering and joined his father at Masque Sound.
Upon his father's death Shearing bought out the co-owning partner of the company and under his direction, Masque Sound became the leading sound shop on Broadway, as well as foremost sound provider for local and national regional theater and national and global tours. His experience as a sound engineer on Broadway led him to pioneer the art and science of sound design. His credits include Broadway productions from the late 70's and early 80's, including "Grease," "Two Gentlemen of Verona," "No No Nanette," and "Ain't supposed to Die a Natural Death."
"My father grew up loving music, sound design and Broadway," adds Geoff Shearing, president Masque Sound. "He left a tremendous legacy for his family and will be deeply missed by everyone who knew him."
Jack Shearing was the first president of the Sound Designers Union which he helped establish as Local 922. A lover of the outdoors, he sailed, golfed, and skied all over the world, was a fabulous cook, and devoted father. Married three times, he is survived by his five adult children, Anne Letrick, Laura Meola, John Shearing, Geoffrey Shearing, and James Shearing, their spouses, eleven grandchildren, three great grandchildren, and by his third wife, actress singer, Jane A. Johnston
The family will host a celebration of his life and legacy in early January. All who would like to honor his memory are welcome to attend. Please contact Masque Sound for specifics. In lieu of flowers, donations can be made to The Actors Fund, an organization dear to Jack Shearing's heart.