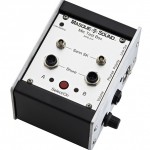 These Masque Sound microphone comparators are rugged, handheld units that allow quick testing of microphones used with various wireless transmitters. The MTB-51E supports microphones terminated for Sennheiser SK50/5012/5212 and Shure TA4F. The signal is output through a balanced XLR connector and a 1/4 inch headphone jack. Keep shopping for more quality audio products!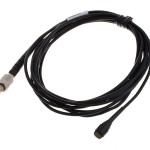 A "High Boost" capsule creates a peak at 12 kHz, creating an airy texture to audio signals. The "Soft Boost" capsule creates a subtle boost between 8-20 kHz, enhancing signal presence. With a SPL rating of 144 dB, the microphone is capable of reproducing transient audio before clipping. It features a Lemo output connector, compatible with various wireless microphone transmitters. Browse all of Masque Sound's quality audio products.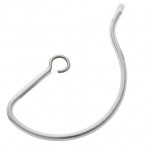 Telex Plastic Covered Metal Earloop, designed for use with Telex and other single earbud IFB earphones for to seamlessly place and secure cable. Continue exploring Masque's wide range of mic rigging and audio products designed to suit your sound reinforcement needs.