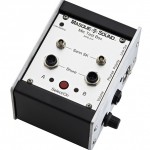 These Masque Sound microphone comparators are rugged, handheld units that allow quick testing of microphones used with various wireless transmitters. The MTB-51E supports microphones terminated for Sennheiser SK50/5012/5212 and Shure TA4F. The signal is output through a balanced XLR connector and a 1/4 inch headphone jack. Keep shopping for more quality audio products!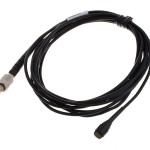 A "High Boost" capsule creates a peak at 12 kHz, creating an airy texture to audio signals. The "Soft Boost" capsule creates a subtle boost between 8-20 kHz, enhancing signal presence. With a SPL rating of 144 dB, the microphone is capable of reproducing transient audio before clipping. It features a Lemo output connector, compatible with various wireless microphone transmitters. Browse all of Masque Sound's quality audio products.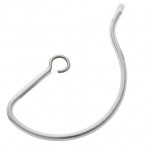 Telex Plastic Covered Metal Earloop, designed for use with Telex and other single earbud IFB earphones for to seamlessly place and secure cable. Continue exploring Masque's wide range of mic rigging and audio products designed to suit your sound reinforcement needs.
FCC Incentive Auction: Consumer Alert
As a result of industry wide changes, our team would like to take this opportunity to release the following consumer alert, as it relates to certain equipment available for lease and sale at Masque Sound & Recording Corp. The FCC Incentive Auction commenced on March 29, 2016 was formally closed on April 13, 2017 and includes a 39-month transition period. This auction will impact the audio industry in its entirety, and the audio experts at Masque Sound are prepared to assist our clients in a successful transition. As such, the following alert should be reviewed.
This particular wireless microphone device (or certain wireless microphone devices available here) operates in portions of the 617-652 MHz or 663-698 MHz frequencies.  Beginning in 2017, these frequencies are being transitioned by the Federal Communications Commission (FCC) to the 600 MHz service to meet increasing demand for wireless broadband services.  Users of this device must cease operating on these frequencies no later than July 13, 2020.  In addition, users of this device may be required to cease operations earlier than that date if their operations could cause harmful interference to a 600 MHz service licensee's wireless operations on these frequencies.  For more information, visit the FCC's wireless microphone website at www.fcc.gov/wireless-microphones-guide or call the FCC at 1-888-CALL-FCC (TTY: 1-888-TELL-FCC).